Fruit tart
Chicken pie
Pandan yam cake
Tropical fruit tea
Calling out to all pastry lovers! Bakafey is a delightful patisserie that offers a delectable range of freshly baked pastries, each bursting with unique flavors. During our visit, we indulged in a delightful spread, starting with a sumptuous fruit tart. What make this tart special was the subtly nuanced cheese that elevated the freshness of the fruits, creating a harmonious explosion of flavors.
The chicken pie at Bakafey was a golden-brown masterpiece, boasting a flaky puff pastry crust that encapsulated a luscious, creamy chicken filling. The combination was both indulgent and satisfying, a true comfort food delight.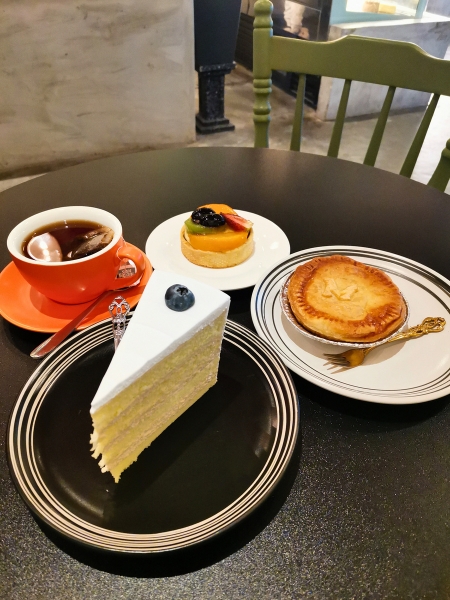 What really caught our attention was the pandan yam cake, a flavor that's hard to find elsewhere. The skillful blend of pandan and yam created a cake that was distinctly its own, a perfect balance of sweetness and earthiness that left us craving for more.
To complement these scrumptious treats, we ordered a refreshing tropical fruit tea that was a perfect match for pastries and dessert. The tea's subtle base allows the taste of fruits to shine, along with a touch of floral notes, adding a touch of elegance.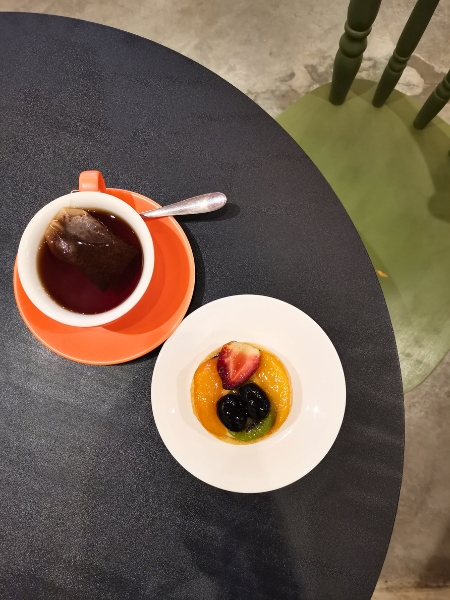 Bakafey also offers the exciting option to pre-order custom cakes, allowing customers to celebrate special occasions with personalized confectionery creations. This bespoke service adds an extra touch of uniqueness to the patisserie's offerings.
In summary, Bakafey is a gem for pastry lovers, providing an array of freshly baked goods with innovative flavors, charming presentations, and the added bonus of custom cake orders for those seeking something truly special. Whether you're in the mood for classics or adventurous flavor fusions, Bakafey is sure to please your palate.